Professional analysis and portfolio strategy for intelligent crypto investors
Collective Shift is your crypto research and analysis partner of Coinstash.
Our platform gives you the research and information you need to move before the market – in a way that makes the most of your time.
Book a free 15 min call and get expert advice on how to meet your specific investment goals.
Coinstash Users have access to a discount code on the call for any Collective Shift membership.
Schedule Your Strategy Call
Book a free 15 min call and get expert advice on how to meet your specific investment goals.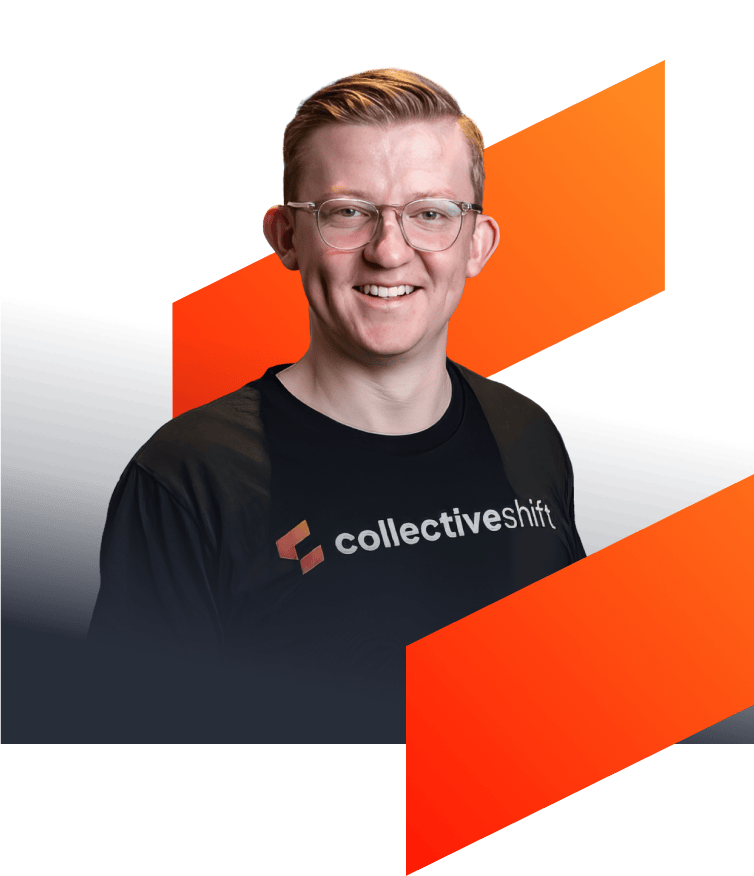 "As Australians, we pride ourselves on being no-nonsense and helping our mates. I'm committed to unbiased, agnostic guidance, trust, and transparency."
Ben Simpson
Founder of Collective Shift

I have been using Collective Shift since you launched, for me its the quickest summary of crypto news I can get. Fundamentally having voices and opinions from a number of analysts makes the biggest difference to me.
Belle Brockhoff
Pro Snowboarder, 3x Olympian and 14x World Cup Medalist

I use Collective Shift, so that I don't miss something big in a different Asset Class that will impact me on a day to day basis.
Chris Judd
Director Chris Judd Invest, 2 x AFL Brownlow Medalist and 6 x All Australian
Previous
Next
WE'RE THE EXPERTS YOU'VE SEEN ON






Absorb a week's worth of research in less than 1 hour
Learn the strategies and see the moves world-class experts who are dedicated to researching and understanding the crypto markets are making with their own portfolios. Get quick access to all the news and metrics you'd be watching for if crypto investment was your only job.

Watch Ben's Video
60 Day Money Back Guarantee
Personalised access to every insight
Secure payments powered by

1:1 Portfolio Strategy Call
Custom Research Feed
Personalised Dashboard
Shift Report Insight
Shift List Predictions
Asset Reporting and Tracking
Access to our community of investors
Early Warning Alerts
Efficient Portfolio Management Tools
Actionable Daily Insights from World-Class Analysts
Analysis of Undervalued Altcoins and NFTs
Security Guidance
Tutorials
Collective Shift Membership may be tax deductible for you – check with your accountant
How we help you make better investment decisions
Personalised Onboarding Call
In the call, we'll chat about your crypto goals and share insights that you can factor into growing and developing your portfolio.
Opportunity Identification
Our team of researchers and analysts use our repeatably proven approach to identify good opportunities before most retail investors and rule out the nonsense.
The earlier we make our members aware of what's happening in the market, the more actionable the opportunity becomes.
Analysis & Education
The marketplace is noisy and it's easy to get pulled into the hype. We've all had those mates who say "you should get in on X before it goes off", but our focus is on analysing opportunities and sharing our findings without too much technical jargon
Decision & Monitoring
Once you have our analysis, you'll be better equipped to make decisions on your investment opportunities.
We've successfully given our members the right level of monitoring to exit early. We called the FTX collapse days before it occurred, saving our members hundreds of thousands of dollars.
See how our expert insights can help you reach your crypto goals
Book a free 15 min call and learn the strategies our experts use to meet their own portfolio goals.
Schedule Your Strategy Call
Explore our offering A-Z
MOST POPULAR

Pro

PLAN

Platinum

PLAN

Insider

PLAN

JOIN INSIDER
JOIN PRO
BOOK A CALL
VIP SERVICES

$999 AUD/year

$1999 AUD/year

1-on-1 Strategy call with Ben Simpson to create your personalised investing game plan
11 x Monthly Group Platinum Live Calls (Topics + Q&A)
Platinum Membership Whatsapp Group with Collective Shift Analysts
WHITE GLOVE SERVICE
1-on-1 kickoff strategy call
Weekly technical analysis videos
Personalised alerts to your inbox
Annual in-person event
RESEARCH REPORTS & ANALYSIS
Weekly onchain analysis videos
Weekly technical analysis videos
Weekly macroeconomic reports
Altcoin & NFT analysis (bullish & bearish)
Weekly trends & fundamental analysis
Selected research reports & analysis
Personal dashboard & portfolio
EDUCATION
Ask your questions
Beginner course
Tutorials on demand
Early access to public content
Security centre
Airdrops
COMMUNITY
Community access
Weekly live community call
60 Day Money Back Guarantee on both plans.
Doubled her portfolio
Indigo shares how joining a collective shift has doubled her portfolio and increased her knowledge. She appreciates the quality of conversation and the serious and knowledgeable people in the crypto space.


Indigo, United States
Increase the size and quality of my portfolio
The problem I solved by joining Collective Shift is that, as somebody with a full-time job and family commitments, I'm very time poor. There's a lot of crap information out on the internet. Collective Shift saves me a lot of time. The trust and veracity of the information that they provide has really helped me with my Bitcoin strategy.


Callum, United States
We believe in Trust and Transparency
Our team members are open about what we hold and how we trade.
Got a Question?
We don't provide direct financial advice, nor provide trading entries or exits.
However, we do provide regular insights, research, reports and analysis that is designed to be 'another tool in your toolbox', helping to fuel your own research and save you time by giving you our opinion on what the market is doing and where we think it is going.
We occasionally produce trading-related content and frequently discuss trading-related topics in our community. However, we are not a trading group.
We do have a number of trading partners that regularly post trading-related content in our community and all Collective Shift members receive exclusive discounts for trading education with our trading partners.
We offer a 60-Day Guarantee to try out the membership 100% risk-free.
Terms & conditions apply. Please refer to our Money Back Guarantee Terms via the link here for full details.