Celestia's New TIA Token & How To Get The Airdrop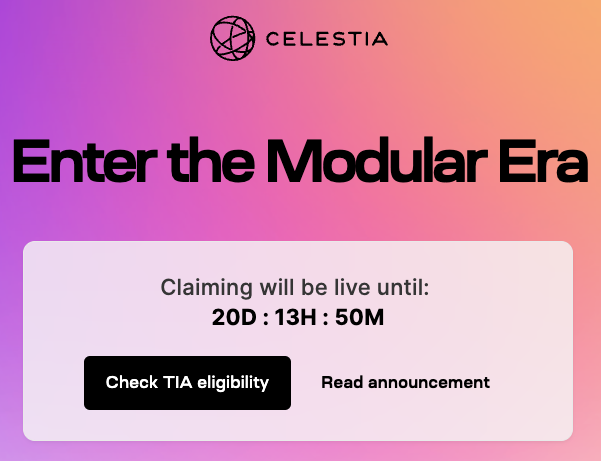 Celestia has announced its token and an initial airdrop to certain people. Learn about the token details and how to find out if you are eligible to claim the airdrop before the deadline on October 17.
Access Starter Content
Start your Collective Shift Membership Trial to unlock our member-only research and insights.
Already a member? Login