Grow your crypto portfolio with the latest insights in just 5 minutes a week.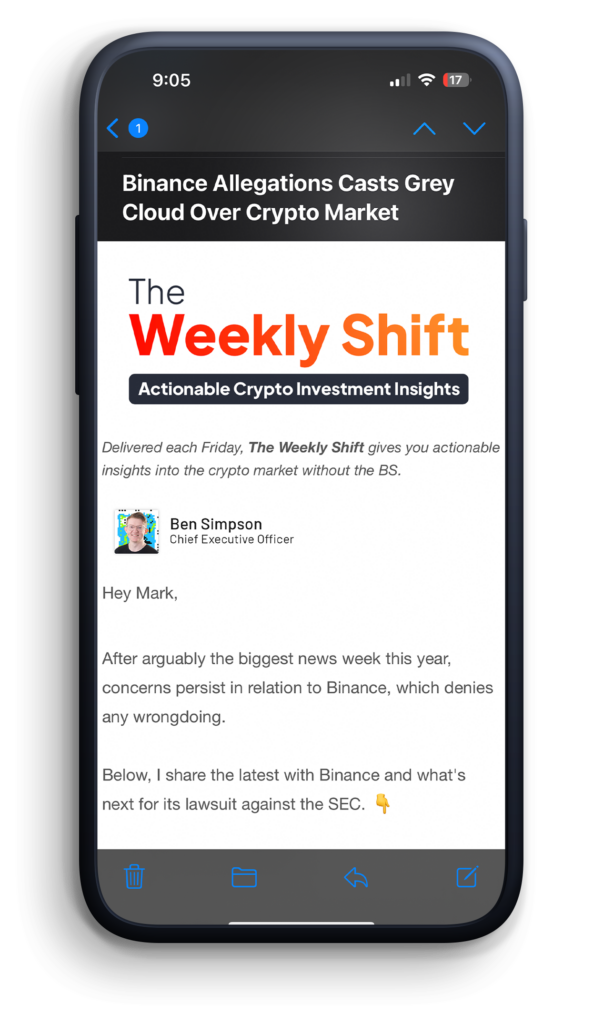 Join 9,000+ CEO's, Business Owners, Investors & Professionals receiving actionable crypto insights to grow their personal portfolio's, have confidence in their investments and saving time. Delivered to your inbox each week.
"*" indicates required fields





What our readers say about us
Don't take our word for it – see what they have to say.
Indigo
Newsletter Subscriber
Nicky
Newsletter Subscriber
Callum
Newsletter Subscriber