Trust & Transparency
Cryptocurrency investing is extremely risky and speculative. Collective Shift team members produce a range of content about cryptocurrency—including educational reports, market commentary, fundamental and technical analyses.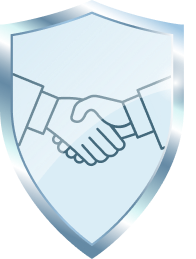 Collective Shift Cryptocurrency Holdings Disclosure Policy
Consistent with our mission and being a trusted and transparent source for those wanting to learn about our financial world, all full-time employees and content contributors at Collective Shift adhere to a material cryptocurrency holdings disclosure policy.
A$2,000 is our threshold for what constitutes a material cryptocurrency investment.
| Collective Shift Full-Time Employee | Cryptocurrency Holdings |
| --- | --- |
| Ben Simpson | BTC, ETH, DHT, MPL, NXM |
| Matt Willemsen | BTC, ETH, 10KTF, 10KFT Stockroom, IMX, Moonbirds, Nice Guy (Matthew Chaim), Rug Radio Genesis NFT, UNI |
| Nicholas Sciberras | BTC, ETH, ASM AIFA Genesis Box, DPI, ENS, MANA, SUSHI |
| Nathan Gurr | BTC, ETH, 1INCH, AAVE, AGI, ALGO, APE, BADGER, Blitmap, BLOOT, Bored Ape Kennel Club, Bored Ape Yacht Club, BRKFST World, bUNI LP tokens, CHAD, CryptoPunk, Decentraland Parcel, DGVC, DIGG, ELA, ENJ, FLOOR, FRAKT, FTM, Genesis, HBAR, IOTA, LAND, LandVault, LINK, LinksDAO, LYXe, MIR, MONA, Metahero Identities, Mutant Ape Yacht Club, NEO, NFTheo, OCEAN, OHM, PAINT, Pixel Vault Planet DAO, POOL, POWR, Pudgy Penguins, PUNKSComic, RARI, ROOK, RUNE, SACKS, SC, SOL, SportsPunks, SNX, SRM, STORJ, The Doge Pound, The N Project, TRAC, UNI, UNI LP tokens, UOS, VET, VIDT, WBTC, WETH, XHV, YFI, yLINK, ZIL |
| David Bowen | BTC, ETH, ADA, ALICE, AUDIO, AVA, MPL, RFOX, SOL, TFUEL, THETA, VFOX |
| Arman Assadi | BTC, ETH, AAVE, ADA, APE, CryptoDads, Curio Cards, Degenerate Ape Academy, DOGE, ENS, LINK, LOOKS, Mutant Ape Yacht Club, PUNKS Comic, SHIB, SOL, Sorare, UNI, Wolf Game |
| Shane Fry | BTC, ETH |
Collective Shift full-time employees' material holdings are updated weekly. The above holdings are accurate as of May 6, 2022, and will next be updated on May 13, 2022.
| Content Contributor | Cryptocurrency Holdings |
| --- | --- |
| Checkmate | BTC, DCR |
| Daxx | BTC, Otherdeeds |
Content contributors' material holdings are updated quarterly. The above holdings are accurate as of Apr. 29, 2022, and will next be updated on Jul. 29, 2022.
Referral Arrangements
Collective Shift has referral arrangements with several businesses where from time to time we may receive a fee for introducing or referring our subscribers or readers to these businesses. These referrals may be in the form of a marketing promotion and the amount and type of the referral fee varies. We will provide you with relevant details of any referral arrangement at the appropriate time. In no particular order, these businesses include:
Crypto Tax Australia
New Brighton Capital
MiningStore
NordVPN
TradingView
Katusa Research
Glassnode
Santiment
eToro
CoinSpot
Independent Reserve
FTX
Caleb & Brown
Ainslie Wealth
Ledger
Trezor
The Chart Guys
Blockchain Collective
If you are unsure if we have a referral arrangement with a particular business or service, please don't hesitate to contact us.
As a matter of policy, we do not accept payment for interviews. We reserve the right to select who we interview based on guests we believe can deliver value to our audience.