Start investing and creating your wealth and freedom
Access our latest opportunity alerts, portfolio strategies, and thriving community now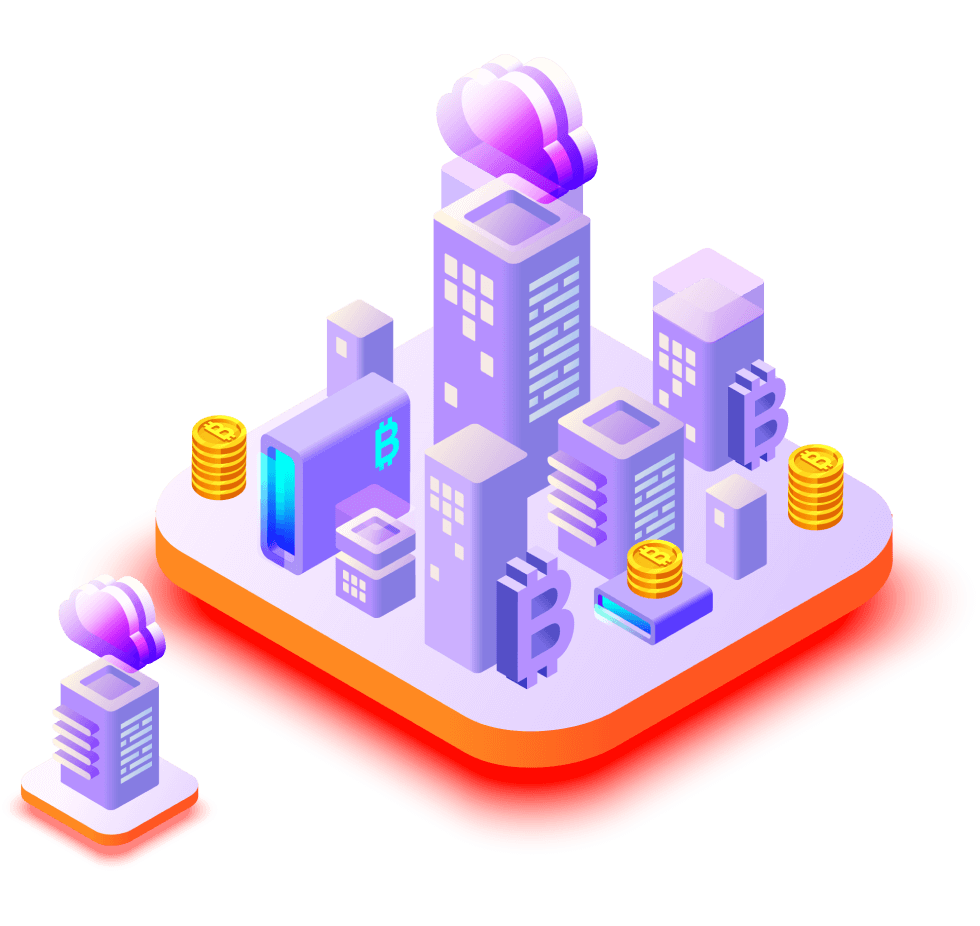 According to the latest research by Cardify, over 1 in 3 buyers admit they "know little to nothing about cryptocurrency as a whole". Overall, people feel overwhelmed. And no wonder.
To actually make informed, proactive, educated decisions and have both a macro and micro level awareness of the industry as one individual person is virtually impossible.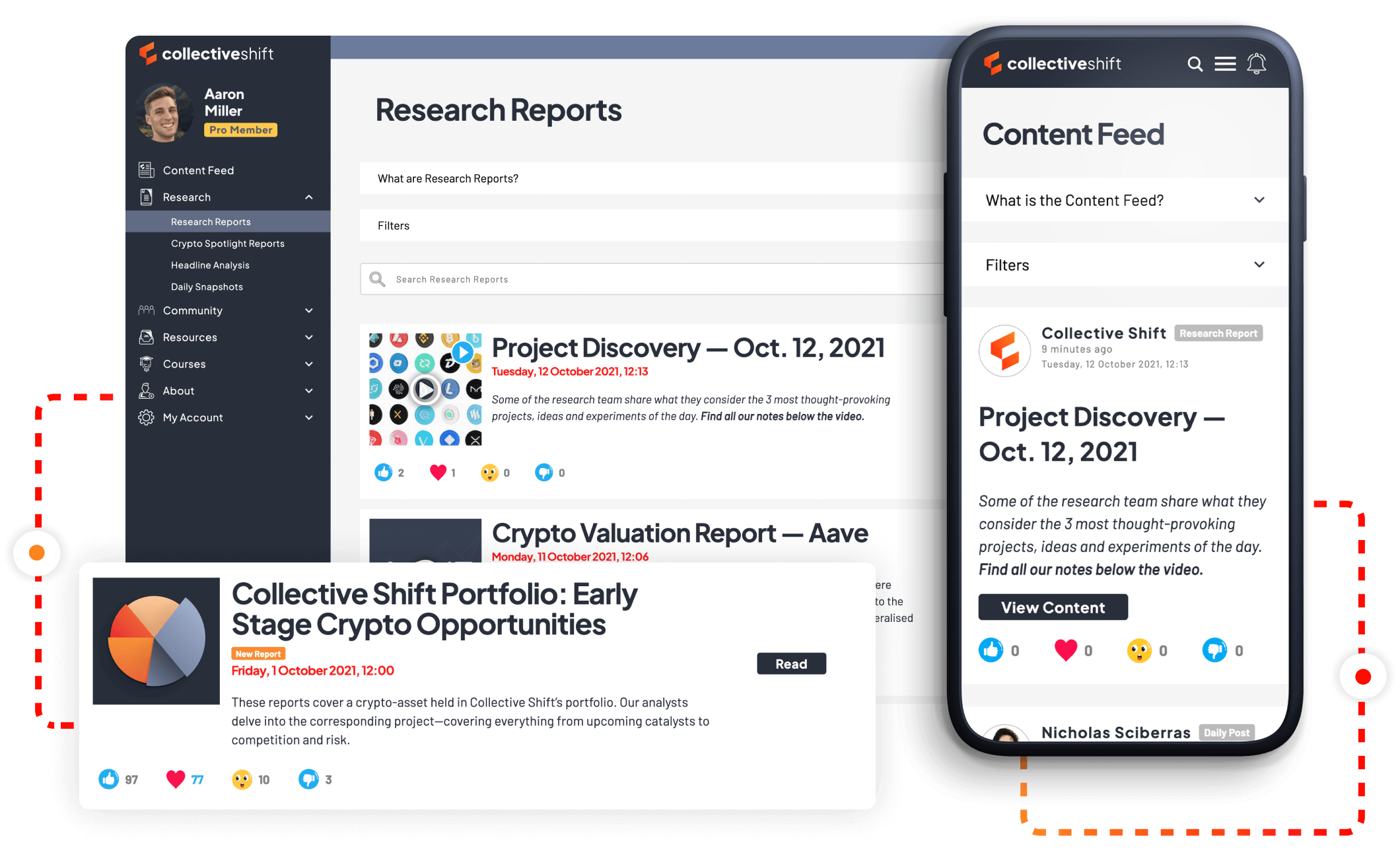 That's where we come in…
We know that no one person can do this alone, and believe in the power of the collective — our experts and community. Together, with our world-class expert investors, research analysts, passionate team, and dedicated members, we can confidently move toward our collective success.
The opportunity here is undeniable. No technology in recorded history has ever been adopted faster than cryptocurrency, including the internet itself. We must come together to give people exactly what they need to succeed as we build a new future.
This changes daily, and that is why our members mean the world to us. We listen, iterate, and evolve at lightning pace to ensure we continuously provide what they need.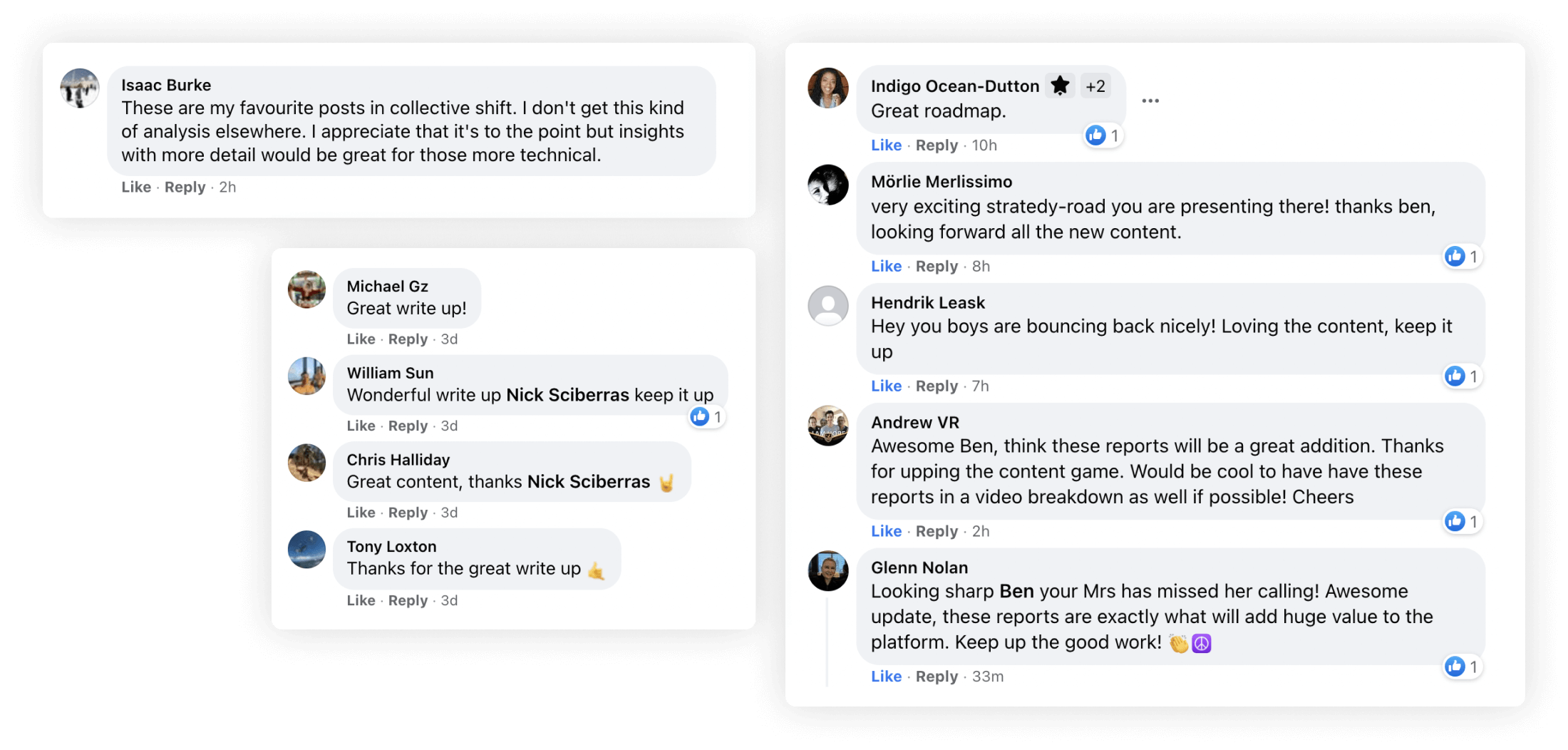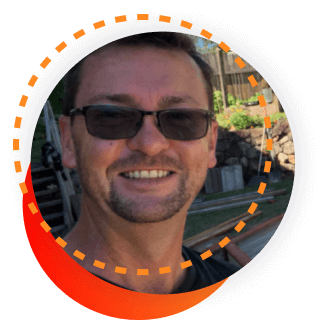 Becoming a Collective Shift member was the single best investment decision I've made this year. The quality of information & resources is second to none. The community is of the highest quality, they are so supportive, helpful & respectful. Before joining I felt like I was flying blind. Now I make investment decisions with confidence and it's made a huge difference to my portfolio. If you want to take your knowledge & portfolio to the next level then you're in the right place.
Jamie. B, Collective Shift Pro Member
We understand what our members need because we need it ourselves. They need a place where they can get consolidated access to the most important insights and information.
They want someone they can trust who can help them get it done. And for our Pro members, they want to know exactly what we would do through our opportunity alerts and portfolio strategies.
So that's exactly what we've created at Collective Shift. Our goal is to always deliver 10x the value you'd ever expect.
Our Analysts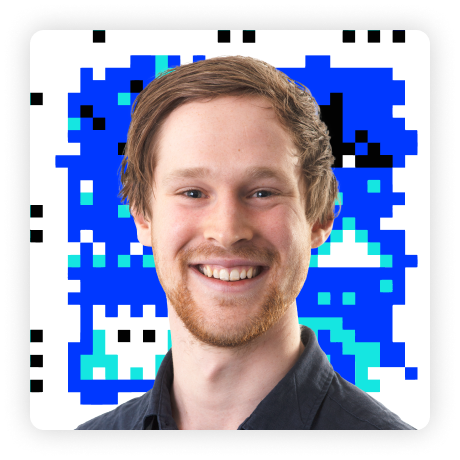 Matt Willemsen
Head of Research & Content
Specialty: Emerging trends and early stage investment opportunities.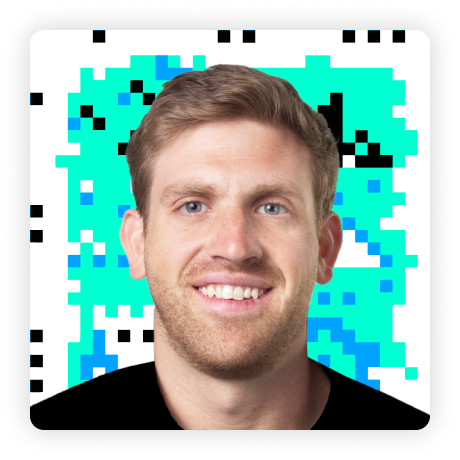 Nathan Gurr
Senior Research Analyst
Specialty: Valuations and investment opportunity discovery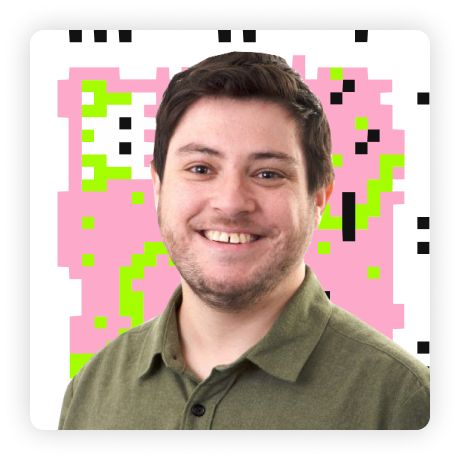 Nick Scibberas
Senior Research Analyst
Specialty: Ethereum, fundamental analysis of early-mid size cryptocurrencies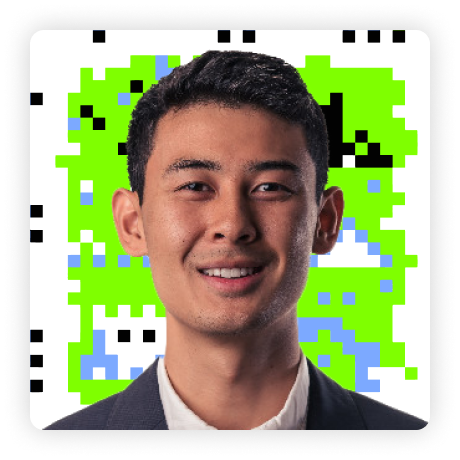 Kinji Steimetz
Research Analyst
Specialty: Fundamental and on-chain analysis of crypto, DeFi, and gaming protocols.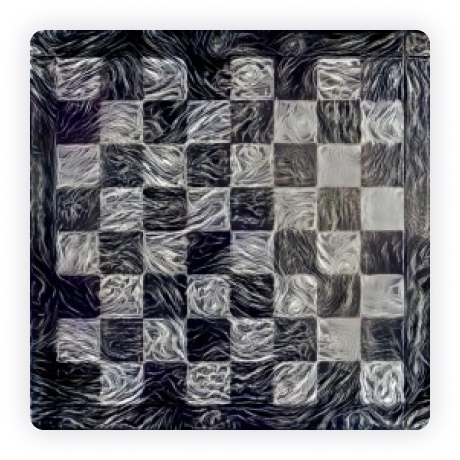 Checkmate
On-chain Analyst
Specialty: Bitcoin fundamentals and on-chain analysis.
Most popular
Pro
Our "Done-For-You" Membership
Includes:
Our most exclusive investor benefits.
Opportunity Alerts — We'll alert you on the latest hidden gems and notify you when we buy or sell
Portfolio Strategies — We'll alert you on the latest hidden gems and notify you when we buy or sell
1-on-1 Onboarding Call - A personalised onboarding call with one of our experts to help you achieve your goals faster
Much more — see below for detailed overview of features
Competitors
Pro
Features

Team Insights

Yes

Yes

Crypto Community

Yes

Yes

Content Feed

Yes

Member Resources

Yes

Beginner Questions

Yes

Beginner Course

Yes

Monthly Q&A

Yes

Crypto Spotlight Reports

Yes

Research Report: Project Discovery

Yes

Research Report: NFT Reports

Yes

Research Report: Crypto Valuation Reports

Yes

Shift Portfolio: Early Stage Crypto Opportunity Reports (ESCO)

Yes

Shift Portfolio: Long-Term Growth (LTG) Portfolio

Yes

Shift Portfolio: NEW Report (Coming 2022)

Yes

Portfolio Alerts

Yes

1-on-1 Onboarding Call

Yes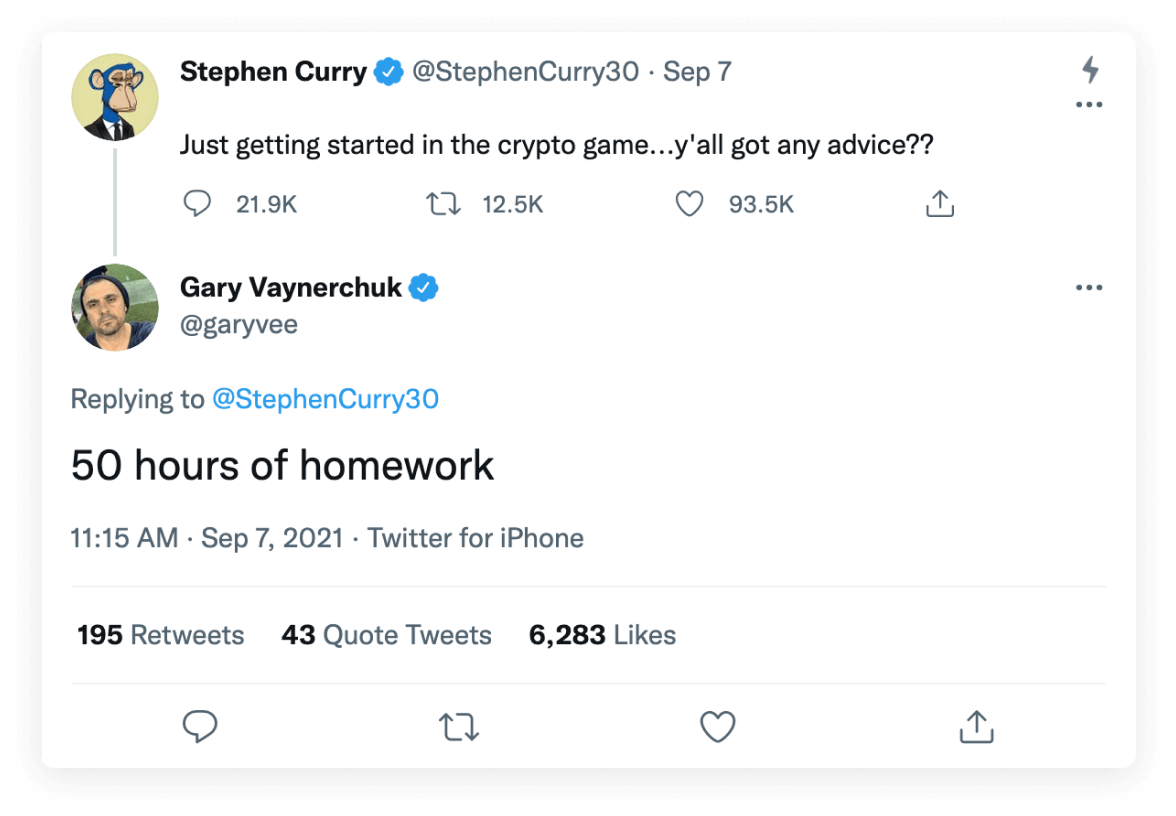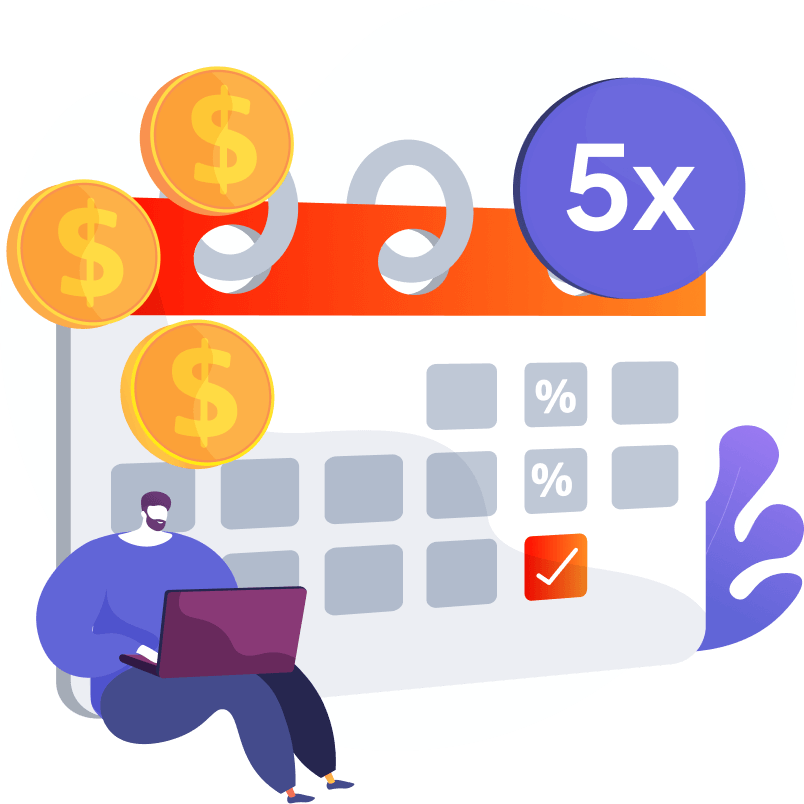 Our Promise: 365-Day Guarantee
Our 365-Day Guarantee gives you one full year to try out the membership 100% risk-free. An entire calendar year with full access to the Collective Shift platform and community.
Refer to 365-Day Guarantee for full details.
FAQ
Choosing the right membership really depends on the type of crypto investor you are.
An Insider membership is great for those looking for exposure into different types of projects including daily discoveries from the web3 and NFT ecosystem on a daily basis. With an Insider membership, you are geared-up with cutting-edge research and timely insights to fuel your research and ultimately help you make more informed decisions.
If you're already deep in the space and love spending time digging into new projects and daily discoveries then an Insider membership may very well be perfect for you!
A Pro membership is our most popular membership as it gives you an all-access-pass to our content including our suit of Shift Portfolio reports which is particularly popular amongst those who are time poor!
There's a lot of awesome content in this membership and although we know many love to dig deep into our daily insights and research, we also understand that some Pro members simply don't have the time and prefer to get straight to the point of seeing WHAT we do including when and why we do it. So, that's what we deliver!
We can't tell you what to do (we are not financial advisors) but we can show you what we're doing with our suite or portfolio reports.
A final note, no matter what membership plan you choose you can always upgrade or downgrade your membership at any time.
We don't provide direct financial advice, nor provide trading entries or exits. However, for Pro members, we provide you with what we are buying and selling as part of the Shift Portfolio suite.
We also provide regular insights, research, reports and analysis that is designed to be 'another tool in your toolbox' – helping to fuel your own research and save you time by giving you our opinion on what the market is doing and where we think it is going.
We occasionally produce trading related content and frequently discuss trading related topics in our community, however, we are not a trading group.
We do have a number of trading partners that regularly post trading related content in our community and all Collective Shift members receive exclusive discounts for trading education with our trading partners.
Absolutely! All content is stored in the Collective Shift platform for members to access and index at any time.
We currently do not offer membership trial periods.
If you're not completely satisfied with your membership then we offer a full refund within 48 hours of sign-up. Simply reach out to support to organise this within the first 48 hours of your membership.
Beyond 48 hours, we offer a 365-Day Guarantee that gives you one full year to try out the membership 100% risk-free.
An entire calendar year with full access to the Collective Shift platform and community.
*Terms apply. Refer to Terms and Conditions for full details.
Yes, we only offer cryptocurrency payments on Yearly plans via Coinbase. You can pay with cryptocurrency in the online checkout. Accepted cryptocurrencies are as follows: bitcoin (BTC), ether (ETH), litecoin (LTC) and bitcoin cash (BCH).
Yes, Stripe and PayPal payment methods auto-renew each period, however, cryptocurrency must be processed manually (only available on yearly plans).
Yes, we accept SMSF account memberships (only available on yearly plans). Please contact support using the chat feature below and our friendly team will help assist further.
Absolutely! You can upgrade or downgrade your membership from within the Collective Shift platform (desktop devices only).
You will receive instructions on how to access the Collective Shift member platform once you have successfully signed up to a membership plan.
Those who wish to join the Collective Shift Crypto Community will need an active Facebook profile to access the group.
No, we do not have a mobile app. However, you can access our platform through any browser including your smartphone.
Not at all. The decision to join the CSCC is completely up to you.
If you're not interested in joining the community or don't like using Facebook, then you can still access our premium research reports, daily updates, analysis, educational content and more on the Collective Shift platform.
Transitioning our community from Facebook to the Collective Shift platform is on our Roadmap. Stay tuned for updates via our newsletter.