Don't Wait Another 4 Years. Prepare Yourself Now to Dominate this Bull Market
Tap into exclusive insights, realign your crypto strategy, and leverage our proven 10-step blueprint to ensure you're positioned for ultimate finanical success in this upcoming Bull Market.
Schedule Your Strategy Call
Schedule Your Free 15-Minute Strategy Session and Unlock Your Own Investing Game Plan Through Our Proven 10-Step Framework.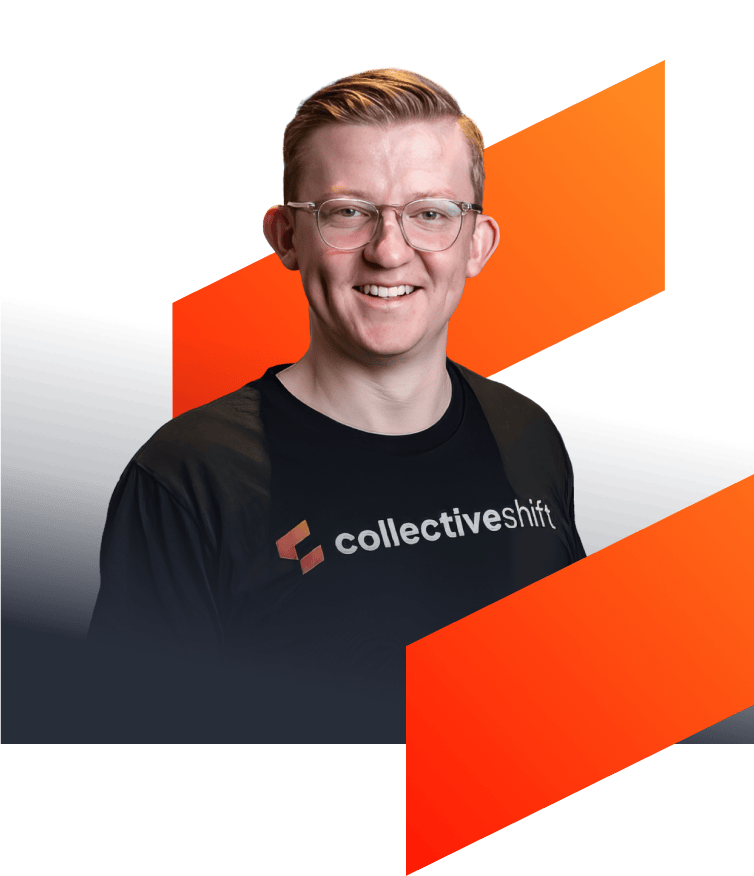 "As Australians, we pride ourselves on being no-nonsense and helping our mates. I'm committed to unbiased, agnostic guidance, trust, and transparency."
Ben Simpson
Founder of Collective Shift
WE'RE THE EXPERTS YOU'VE SEEN ON






The go-to platform for intelligent crypto investors in search of quality, trusted analysis.
Invest alongside world-class analysts who are genuinely on your side, motivated for your success

Watch Ben's Video
Benefits of a 1:1 Strategy Call
Tailored Crypto Action Plan
Walk away from our session with a clear, actionable 10-step blueprint tailored to your unique crypto ambitions.
Reputable Insights
We're globally acclaimed, partnered with world-leading brands, and serve members across continents with our time-tested strategies. Lean on information you can genuinely trust.
Direct Line to a Crypto Specialist
Got pressing questions? During our dedicated session, connect directly with a seasoned crypto expert ready to address your concerns and illuminate your queries.
Discover Your Forward Path
Understand if partnering with Collective Shift aligns with your crypto aspirations. Experience a sneak peek of the unparalleled benefits and expertise we offer to our  members.
See how our expert insights can help you reach your crypto goals
Book a free 15 min call and learn the strategies our experts use to meet their own portfolio goals.
Schedule Your Strategy Call
Explore our offering A-Z
MOST POPULAR

Pro

PLAN

Platinum

PLAN

Insider

PLAN

JOIN INSIDER
JOIN PRO
BOOK A CALL
VIP SERVICES

$999 AUD/year

$1999 AUD/year

1-on-1 Strategy call with Ben Simpson to create your personalised investing game plan
11 x Monthly Group Platinum Live Calls (Topics + Q&A)
Platinum Membership Whatsapp Group with Collective Shift Analysts
WHITE GLOVE SERVICE
1-on-1 kickoff strategy call
Weekly technical analysis videos
Personalised alerts to your inbox
Annual in-person event
RESEARCH REPORTS & ANALYSIS
Weekly onchain analysis videos
Weekly technical analysis videos
Weekly macroeconomic reports
Altcoin & NFT analysis (bullish & bearish)
Weekly trends & fundamental analysis
Selected research reports & analysis
Personal dashboard & portfolio
EDUCATION
Ask your questions
Beginner course
Tutorials on demand
Early access to public content
Security centre
Airdrops
COMMUNITY
Community access
Weekly live community call
60 Day Money Back Guarantee on both plans.
Doubled her portfolio
Indigo shares how joining a collective shift has doubled her portfolio and increased her knowledge. She appreciates the quality of conversation and the serious and knowledgeable people in the crypto space.


Indigo, United States
Increase the size and quality of my portfolio
The problem I solved by joining Collective Shift is that, as somebody with a full-time job and family commitments, I'm very time poor. There's a lot of crap information out on the internet. Collective Shift saves me a lot of time. The trust and veracity of the information that they provide has really helped me with my Bitcoin strategy.


Callum, United States
We believe in Trust and Transparency
Our team members are open about what we hold and how we trade.