Research Reports
An industry-leading suite of premium reports brought to you by our research team as well as a number of sector experts.
Leverage our expertise and maintain your edge with direct access to a range of timely reports.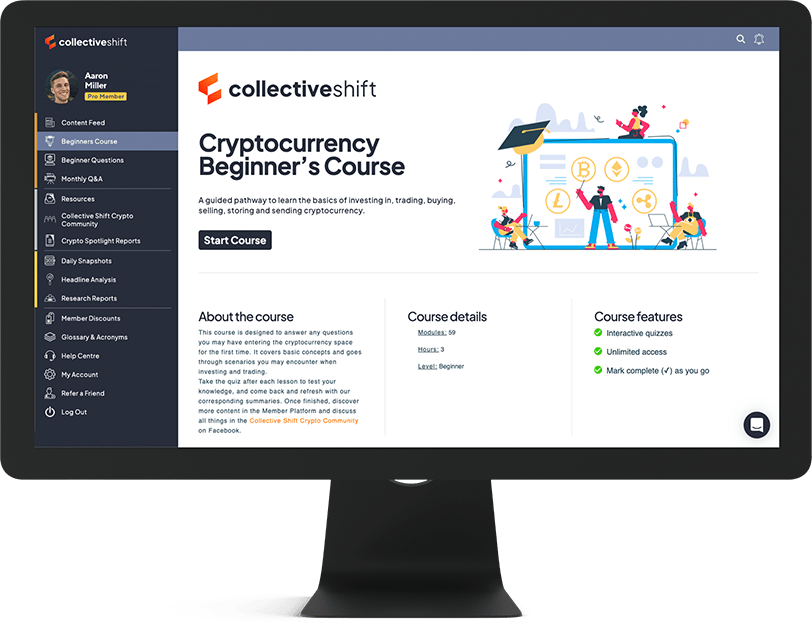 Collective Shift Portfolio: Early Stage Crypto Opportunity Report
These reports cover a crypto-asset held in Collective Shift's portfolio.
Our analysts delve into the corresponding project—covering everything from upcoming catalysts to competition and risk.
Research Reports
Research Reports is where we publish a suite of in-depth reports on various areas of the crypto ecosystem. These reports include:
We work closely with our data analytics partners to bring you the latest reports backed by in-depth sentiment, behaviour and on-chain data.
Not Financial or Investment Advice
We focus on providing insights, research, reports and analysis that is designed to be 'another tool in your toolbox' – helping to fuel your own research and save you time.
We are not financial, investment or professional advisors. All content shared across our platforms are intended for informational purposes only and should not be taken as any sort of financial or investment advice. It's imperative that you do your own research.