Research
Stay ahead of the herd with access to daily updates and insights directly from our team of research analysts.
An industry-leading suite of premium reports brought to you by our research team as well as a number of sector experts.
Leverage our expertise and maintain your edge with direct access to a range of timely reports.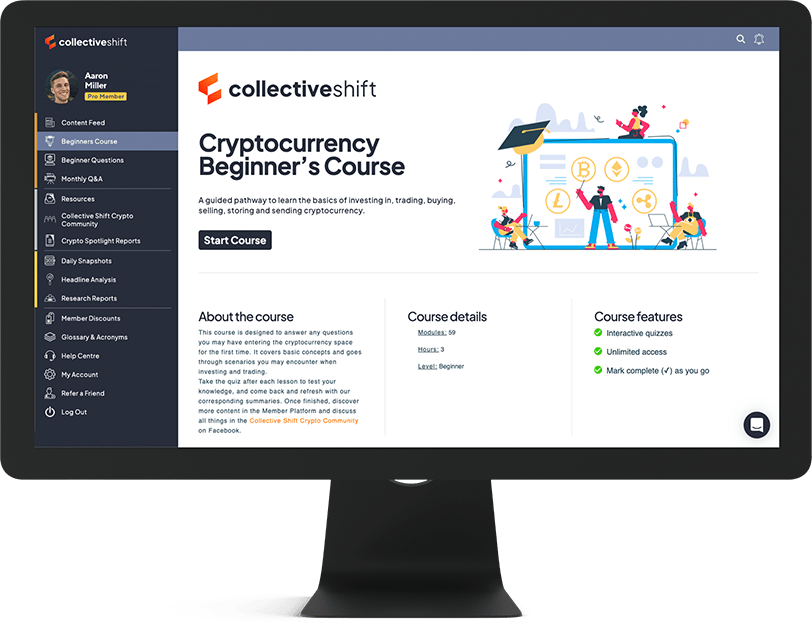 Tap into our research team with insider access
Our team work around the clock to stay on top of emerging trends, market movements and all the latest cryptocurrency developments.
Fundamentals, sentiment & technical analysis
We fuse fundamentals, sentiment and technical analysis to deliver unique insights giving you an informational edge.
A blend of crypto & macro
We blend cryptocurrency and macro-financial themes together to help you step back and see the bigger picture.
Collective Shift Portfolio: Early Stage Crypto Opportunity Report
These reports cover a crypto-asset held in Collective Shift's portfolio.
Our analysts delve into the corresponding project—covering everything from upcoming catalysts to competition and risk.
Not Financial or Investment Advice
We focus on providing insights, research, reports and analysis that is designed to be 'another tool in your toolbox' – helping to fuel your own research and save you time.
We are not financial, investment or professional advisors. All content shared across our platforms are intended for informational purposes only and should not be taken as any sort of financial or investment advice. It's imperative that you do your own research.
For more information on disclaimers and other legal documents, please head to the following web pages: Terms of Service, Important Information and Privacy Policy.