The Ledger Nano S is one of the world's most popular crypto hardware wallets. Its reputation for security and usability is why the Nano S remains a leading cold storage option for crypto investors. Use this guide for assistance in setting up your new Nano S.
Contents
The Collective Shift Guide
Ledger Devices
Ledger is a company that develops secure solutions for blockchain applications. They offer certified crypto asset hardware wallets that bring optimal protection levels to cryptocurrencies such as Bitcoin, Ethereum and nearly all the existing cryptocurrencies. The Ledger hardware wallets are also compatible with the Ledger Live app, accessible via mobile or desktop.
---
Ledger Nano X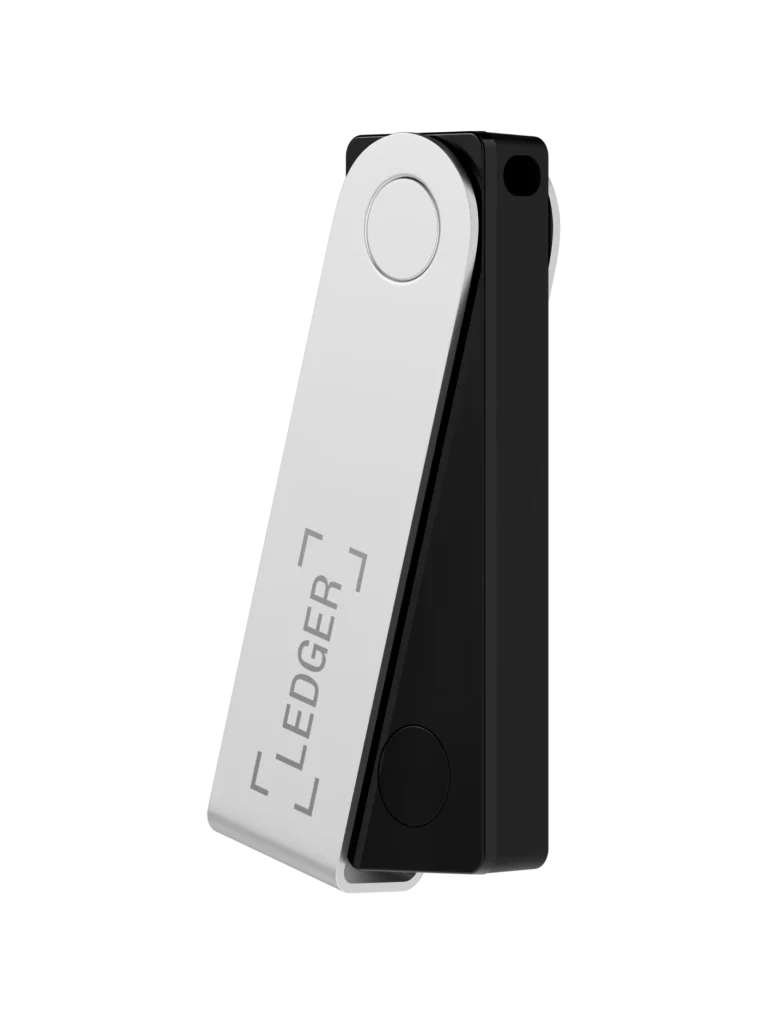 Ledger Nano S Plus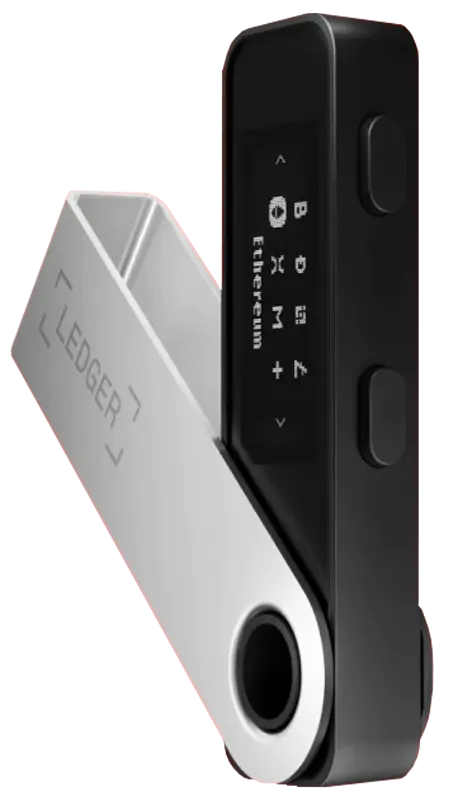 Ledger Stax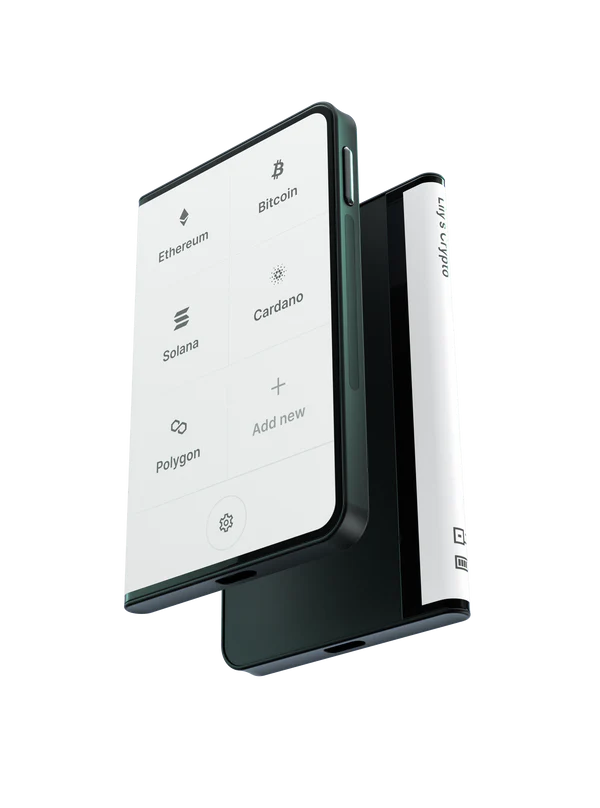 ---
The Ledger Nano S
Despite being released in 2014, the Ledger Nano S remains one of the most popular hardware wallets in the crypto industry. Crypto investors love the Ledger Nano S mainly because of its reputation and exceptional security track record.
Ledger Nano S supports over 1,000 cryptocurrencies, including bitcoin (BTC), ether (ETH) and Ethereum-based ERC-20 tokens.
Instructions
#1 Download & Install Ledger Live
Ledger Live is an all-in-one companion application for your Ledger hardware wallet. You must download it so that you can set up your Ledger device.
The desktop version of Ledger Live is available on macOS, Windows and Linux. You can also download Ledger Live on your phone for iOS and Android.
#2 Set Up as New Nano S
Connect your new Nano S to your computer using the supplied micro-USB cable. The phrase 'Welcome to Ledger Nano S' should appear on 's display your device's display. Didn't see the phrase? Don't proceed any further and contact Ledger.
Press the left or right button of your Nano S to navigate through the on-screen instructions. Simultaneously press both buttons to choose the option 'Set up as new device'.
#3 Select PIN Code
Simultaneously press both buttons when 'Choose PIN code' appears on the display of your Nano S.
Press either button to choose the first digit of your PIN code. Simultaneously press both buttons to enter a digit. Repeat until you've entered 4–8 digits. To erase a digit, select the backspace icon.
When you're happy with your PIN code, select the check mark and simultaneously press both buttons. You'll then need to re-enter your PIN code as confirmation.
#4 Write Down the Recovery Phrase
After your PIN code is set up, the display of your Nano S will display a string of 24 words called the recovery phrase. You'll often see it referred to as a 'seed phrase', backup phrase' or 'mnemonic phrase' in the industry.
Your 24-word recovery phrase is the only backup of your private keys and it will only be displayed once. And that is right now in this set-up phase. Therefore, you must write down this string of words in their exact order. Here's how you do just that:
In the box your Nano S came in, there's a

'recovery sheet'

. Get that out.

See what the first word is. Write it down in position 1 on your sheet.

Press the right button on your Nano S to move to the second word. Write it down in position 2 on your sheet. Repeat until the 24th word.

'Confirm your recovery phrase'

will display on the screen. Do so by simultaneously pressing both buttons.

Select the requested word by navigating with the left or right button. Validate by simultaneously pressing both buttons. Repeat for each requested word.

'Processing'

will display on the screen. Don't touch anything.

'Your device is now ready'

will display soon after.

Simultaneously press both buttons to access the dashboard. This is where you can access the apps and settings on your Nano S.
All done! Congrats, you've officially set up your Nano S. Remember to keep your 24-word recovery phrase to yourself and store it in a safe location that only you can access.
Should You Use Ledger's New Social Recovery Feature?
Ledger caused controversy in 2023 via the rollout of their new "Ledger Recover" feature.
Let us clear it up and help you make an educated decision on whether you should use it.
What is it? Ledger Recover is an ID-based key recovery service that backs up your Secret Recovery Phrase. If you lose or don't have access to your Secret Recovery Phrase, the service allows you to restore your private keys using a Ledger device securely.
How does it work? Ledger works with three independent companies to store "fragments" on your seed phrase. Whenever you wish to restore your recovery phase you're required to provide ID documents.
Is there a cost? Yes, there is a monthly fee to use the service.
Does the firmware upgrade to allow Ledger Recover compromise my security? A common concern was that devices that upgraded their firmware could have their private key extracted by a malicious party.
According to Ledger, using the service or even upgrading the firmware to allow Ledger Recover does not compromise your recovery phrase, as the Ledger device still protects your private key with a Secure Element chip.
Should you use it? It is up to you to decide, but there are a few things to think about:
Lower security & increased trust assumptions: Using the Ledger Recover service increases your trust assumptions, as you need to trust the companies holding your recovery phrase fragments. You're trusting them to (i) do so safely and (ii) not collude to restore your recovery phase.
Less control: Ledger Recover might not be for you if true ownership is your #1 value. The service makes it easier for governments to seize your cryptocurrency.
Best for peace of mind: The service is best for users scared of storing their recovery phrase and want the comfort of knowing they can recover it if they misplace, lose or damage it. It adds an extra layer of protection against loss.
Risks: Ledger Recover is not without its risks. As mentioned, there is less security and increased trust assumptions. The main security flaw could be the ID recovery method. The tiny but albeit real risk is that using the service opens up the faint possibility of someone impersonating you if your ID documents have been compromised.
For any other questions, see the Ledger Recover FAQs!
Need Help Setting Up Your Ledger Nano S?
For example, an onboarding session below covers setting up the Ledger Nano S Plus and best practices.
Where to Buy a Ledger?
To buy a Ledger, visit the official Ledger Webstore Nano S product page.