The Collective Shift Guide
Ledger Live is an application that you can download on your desktop or mobile phone. The Ledger Live software lets you safely interface with your Ledger hardware wallet device.
Think of Ledger Live as a bridge that connects you and your Ledger!
In this resource, you'll get an understanding of the Ledger Live software app. If you skipped a step
👇
What Is Ledger Live?
Ledger Live is a desktop and mobile app. The Ledger Live app is made by the same company that makes the Ledger crypto hardware wallet. By using Ledger Live, you can send cryptocurrencies such as bitcoin to and from your Ledger hardware wallet.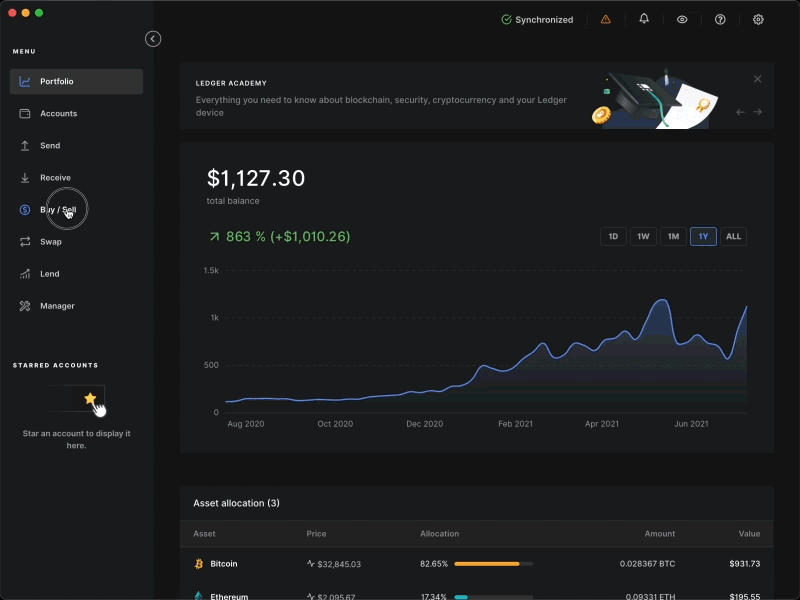 What Is The Ledger Live App For?
Ledger Live is a secure and user-friendly interface for accessing and managing your cryptocurrency via Ledger hardware wallets. It simplifies balance checks, transfers and even allows staking for certain cryptocurrencies.
How to set up apps
To send or receive any crypto, the first thing you need to do on your new Ledger is install the apps for the cryptocurrencies you want to store.
Think of it like an app on your phone. You just have to find it and install it!
If you want to store or transfer Bitcoin, download the Bitcoin app.
If you want to store or transfer Etheruem (or any tokens living on Etheruem) install the Eth app.
These two are your best starting apps!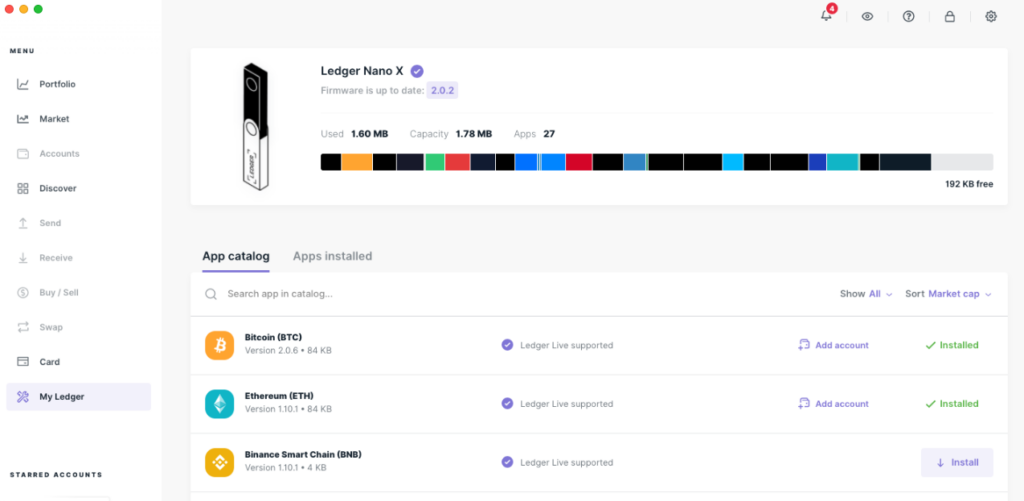 Staking cryptocurrency with Ledger Live
Staking cryptocurrency is similar to—but not exactly the same as—earning interest from your bank on your savings account. For letting the bank hold your money, they pay you some interest on a regular basis.
With staking, you earn rewards in return for locking up—or staking—your cryptocurrency in special contracts that help secure the blockchain network to which that cryptocurrency is native.
The cryptocurrencies that you can stake from your Ledger Live include, but are not limited to Tezos (XTZ), Solana (SOL), Ethereum (ETH) and much more. If you own some XTZ tokens, you can stake them through the Ledger Live app to help secure the Tezos blockchain. Similarly, if you own some TRX, you can stake them to help secure the Tron blockchain.
In both cases, you will earn XTZ and TRX as compensation for choosing to participate in staking.
When you are staking with Ledger Live, it is important to note that your private keys remain in your wallet at all times. This means that you remain in control of your cryptocurrency at all times.
Universal 2nd Factor authentication
Since Ledger hardware wallets are secure ways to store private keys, the Ledger Live software can be configured to function as a multi-factor authentication (MFA) device.
When you have MFA enabled, it becomes harder for people to pretend to be you.
People choose to enable MFA for accounts that are very important. Examples of accounts that will typically have MFA: email, social media, mobile phone, bank, and crypto exchange.
To enable MFA on your Ledger crypto hardware wallets, find the FIDO U2F app in the Manager section of your Ledger Live app. Click the 'Install' button next to FIDO U2F.
Once installed, open FIDO U2F on the dashboard of your Ledger device. Here, you can go to the security settings of web services—such as Facebook, Google, and Dropbox—and register your Ledger device.
Ledger Live Download & Install
The Ledger Live software is available on desktops across Windows, Mac, and Linux. It is also available for mobile on Apple iOS and Android OS.
Ledger Live desktop
Installing Ledger Live is extremely simple. You can do so by visiting the official Ledger website and navigating to the download Ledger Live page.
There are three options once the Ledger Live software is up and running.
Set up a new device. Select if you have just purchased a new ledger hardware wallet)
Restore the device from a recovery phrase. Select if you are restoring from an existing hardware wallet that you previously configured.
Skip device setup. Select if you already have a Ledger wallet set up and configured.
Once you have unlocked your existing or newly configured Ledger hardware wallet, you can start using Ledger Live. Sending and receiving is relatively straightforward. (If you are requiring further assistance, visit the support section of the official Ledger website.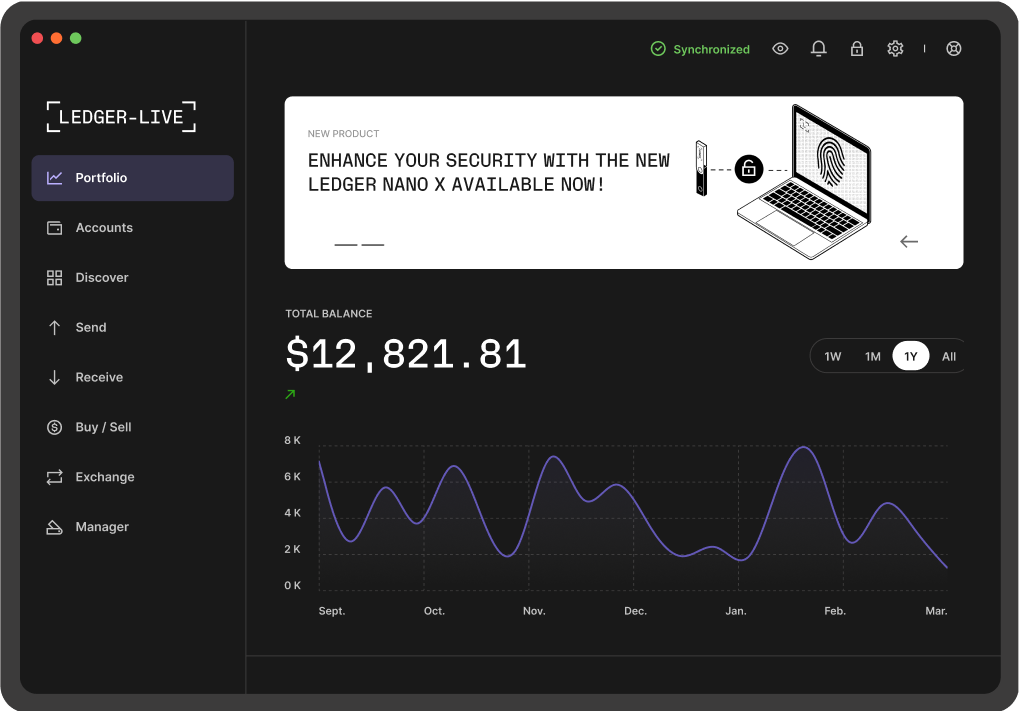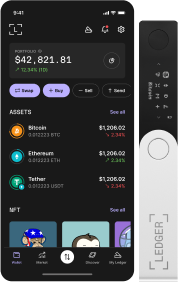 Ledger Live mobile
To set up the app on your mobile, simply visit Apple's App Store or Google's Play Store. From there, you can install the app by following the prompts. After installation and opening the app for the first time, you'll see the following options:
Import your accounts from your Ledger Live desktop
Initialise as a new device
Restore from a recovery phrase
Use an initialised device
You can connect your hardware wallet to your phone directly using an OTG cable. Alternatively, if you have a Ledger Nano X—which has Bluetooth capabilities—you will be able to pair the device wirelessly over Bluetooth.